10 Year Old Arrested For Eating Her Lunch!
Tue, Dec 18, 2007
A news article caught my eye this morning and absolutely boiled me over. A 10 year old 5th grade girl from Ocala, Florida was arrested on Friday. The reason was that she brought a small steak knife to school in her lunch bag. Why did she do this? To cut the piece of steak she brought in her lunch! She did not threaten anyone with it, she did not show to the kids around her all she was doing was eating her lunch. A couple of the teachers happened to see it on the table, took the knife and called the sheriffs office. They could not reach the girls parents at the time so the sheriffs department took her to a juvenile assessment center. You have got to be kidding me, she is a 10 year old girl just trying to eat her lunch, it may have been a poor choice in judgment, but surely not a reason to take her too juvenile in a police car.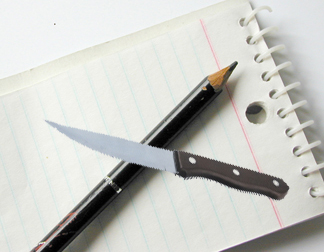 Read the complete article here.
Some schools have just become way out of hand, our children are suppose to be in a learning environment with mentors they look up to. What student is going to look up to the staff if they are sending 10 year old to jail for eating their lunch.
The really bad part of this story is that while I was reading this article another headline caught my eye. It read Mother Upset After School Doesn't Report Slashing Incident to Police. This took place in a Middle School in Deltona, Florida which is approximately 73 miles southeast of Ocala. One student that cuts himself due to mental issues, took out a piece of glass and cut another student.
The student that was cut, states
I walked up to him he had eight or ten cuts on his arm. I said, 'What's wrong with you?' He goes, 'Nothing,' and he pulls out a glass out of his pocket and he cuts me, Aaron said.
It was just a scratch, but it did bleed. Now I am not saying that warrants arresting this student, but the school did not even call the Aarons parents to tell them about the incident. When Aaron showed up for school the next day the boy that cut him was sitting in the classroom. A school counselor states that their concern was for the boy that cuts himself, as it should be, but they should also be concerned with the fact that he is cutting other students.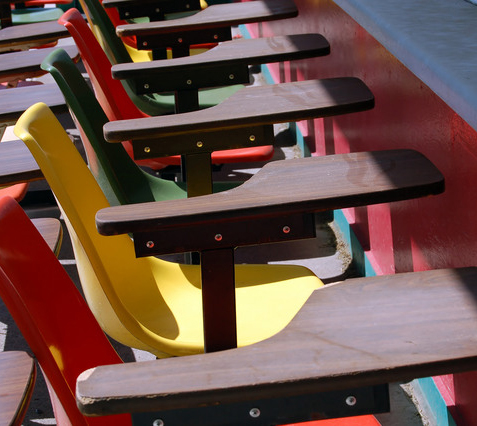 The school staff considered Aaron's wound minor and not an attack with a weapon.
When asked by the reporter
He did go after a fellow student, so why wouldn't this fall under a weapon?"
The counselor stated
I can tell you, we're not talking about a knife here, we're not talking about anything that had a jagged edge,
So one school sends a 5th grade student off in a police car for cutting a steak and another school 70 miles away sends a student to counseling for cutting another student. What is going on in this country! This is so insanely ridiculous!
Similar Posts:
4 Responses to "10 Year Old Arrested For Eating Her Lunch!"

Voice and Share Your Opinion...