Do All of Us A Favor, Teach Respect and Responsibility
Thu, Feb 26, 2009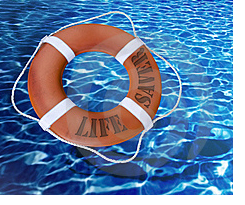 As we were sitting at the table discussing current events my mom asked, "Why are there so many bad people in the world?" My response was not enough parents teaching respect and responsibility.
I know that it is hard to balance work and family, especially in today's economy where many households need two incomes. Parents need to make it a mission to be there for their kids in any situation. It seems the more lax people are about teaching their kids the true values of life, the more the world goes to shit.
So many young people do not know what it means to respect your elders even if you disagree. They do not know how to take responsibility for their actions or to just do a kind thing for a person in need because it makes you feel good.
Why and when did parents stop teaching these important values? When did the kids become "the protected ones"?
There is so much garbage out there saying that you should not hurt your kids feelings, you should not discipline them, you need to sugar coat the world for them. Maybe if parents started being tougher on their kids we would not have 11 year olds shooting their pregnant stepmothers. Teach them to take responsibility for their action whether it is good or bad.
We have always taught our kids that respect is key and if you give it, you will receive it. We make sure that if there are stories out there about kids doing wrong, we discuss that with them. We tell them why that behavior is not acceptable and how many people it hurts in the process. We teach them to be kind to others and do nice things for people without expecting anything in return. The biggest value we push is responsibility.
Spend time talking with your kids. Make it known that they are our next generation.
Similar Posts:
2 Responses to "Do All of Us A Favor, Teach Respect and Responsibility"

Voice and Share Your Opinion...