Furious Friday Dog Dying, Fragrance Free, Casino Woes
Fri, Mar 14, 2008
We are avid readers of the news and frequently read articles that just make your blood boil. So we decided we would start a Furious Friday series…..



On Friday we will spotlight some of the most ridiculous, frustrating and senseless news stories we found throughout the week.
This article topped them all…In Boulder Colorado it is illegal to dye any animal, their reason: to discourage families from dying chicks and rabbits at Easter!
Joy Douglas who is the owner of a hair salon dyed her poodle pink for Breast Cancer Awareness, using organic beet juice so that Cici her poodle was not harmed. She now faces a $1,000 fine.
We expect the City of Boulder will do the right thing and donate Joy's $1,000 fine to Breast Cancer Research.
St. Paul, MN – Rep. Karen Clark has proposed banning fragrances in Minneapolis schools. She states that students, mainly male, use too much body spray and it is aggravating the asthma in other students.
We understand the issue this could bring into a school, but educating these students in the effects that "too much" body spray could physically harm other students might be a better approach than making an actual law. Why would you make a law that governs fragrance?
A nursing service manager for the district's asthma program, Mary Heiman states.
"One in eight Minneapolis students has asthma, and school nurses have treated students for wheezing and headaches brought on by the fragrances wafting from classmates"
Sounds like Minneapolis needs to find out why one in eight kids has asthma to begin with, that would be a better solution for this problem.
Most ridiculous woman on earth….where is her self control?
Arelia Margarita Taveras of Atlantic City, NJ says that the casino is responsible for her losing over a million dollars. It is their fault because they did not notice she had a problem. This lady was an actual lawyer.
Our thought after the first ten grand you should have thought twice, after the second run far, far away, after the third call gamblers anonymous the number is posted all over the casinos.
Finally take some responsibility for your bad decisions.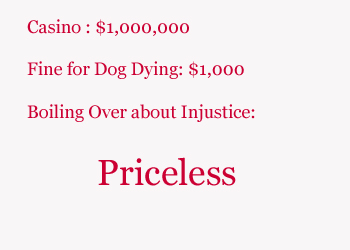 Similar Posts:
Voice and Share Your Opinion...