Stop Whining and Take Pride In Your Job!
Thu, Mar 27, 2008
There is an issue being raised in the union construction community as to the way that Apprentices are treated on the job. The issue at hand deals with the "hazing" or tradition of an Apprentice being razzed until he reaches Journeyman status.
My husband thinks this is a touchy subject and that I will receive a lot of flack for saying what I am about to, but it's my opinion. I will only be speaking as to the Ironworker part of this issue because that is the trade that Chad has been in for 12 years.
Why has it come in our society that we must "baby" everyone and "sugar coat" everything. This is a tough cruel world you should be prepared or it will eat you alive.


When my husband first started working for the union, he like many of the new guys had no clue as to what he was doing. The on the job training is so crucial in his line of work, and safety is a major issue. I remember the countless nights of dinner table conversation that included all the "hell" he had endured during his long day at work. If he was doing something wrong, he was yelled at, he was "punked" out many times, and always had the worse part of any job. Chad knew that this was a union tradition that had been passed down by his forefathers to make certain Apprentices learned the ropes. Yes there were days when he thought he had had enough, but he stuck it out trying to excel everyday so that he could earn his right of being a great Ironworker.
Chad did eventually earn that right of Journeyman status and we truly believe that he learned many valuable lessons by being "punked" as an apprentice. There are many guys in his union called "slugs", guys that put as little effort forth as possible or are just there for a paycheck. In my opinion using this hard method on the Apprentices teaches them to work hard, respect their forefathers and take extreme pride in their work. If they are there to just collect a paycheck it puts other Ironworkers lives at risk, because they do not care enough to pay attention.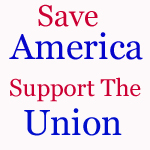 This tradition passed down by generations is no different than the U.S. Military sending you to boot camp. When you arrive you have no clue what you're getting into, they ride you hard and demean you when you make a mistake, in hopes that you will not make that mistake again. When you exit boot camp you are considered a good tough military soldier. So why would we not do the same in certain workplace conditions, where other people's lives are at risk daily?
Chad has been training Apprentices on the job for a few years now and he uses the same "hazing" training methods. The guys that he has trained know that he is doing it to make them better Ironworkers and they also know that one day they will be able to help an Apprentice succeed too. These Apprentices, like Chad many years ago work harder and pay more attention to avoid the "hazing". Is that such a Bad thing?
Stop Whining and Take Pride In Your Job!
Similar Posts:
6 Responses to "Stop Whining and Take Pride In Your Job!"

Voice and Share Your Opinion...