The Dead Beat Boyfriend
Fri, Jan 11, 2008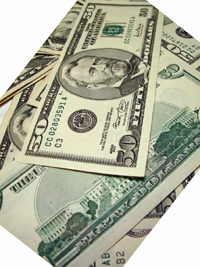 OK so the dead beat parents post by apaquette was a big success, so I thought I would continue with a rant about a dead beat boyfriend. This guy really pisses us off! He is lazy, jobless, unmotivated, immature and oh yeah did I mention lazy? He has been with our daughter almost three years now and has worked less than 16 months! He graduated high school and wanted to be a "rock star" so he lived with mommy and daddy until they kicked him out. (numerous times I might add!) His excuse is always "I'm looking for a job, but there is nothing out there" I would have to agree that it is hard to find a job around here, but the local McDonalds is always hiring! Anything is better than nothing, especially when he promised our daughter he "changed" and would take care of her. Well she is the one working, paying the bills, cleaning the house, cooking dinner and asking her parents to borrow money. He is sitting on his fat ass playing Nintendo all day! We don't know why she puts up with it, it is driving us crazy! He worked one job at Stanley Steemer that lasted three months before he was "laid off". He throws it in her face all the time how he worked so hard and she never felt sorry for him. Well I have a new flash for you real people work for a living! She attended a class in November to get her CNA, while she was working and he says that is why they are in financial trouble. He said if she did not pay for that class then they would have money, well for one she now has a better job because she has her CNA and he doesn't even work, maybe that is why they can't pay their bills. This "boy" has never worked a hard day in his life, he is always whining and giving my daughter shit, well I have one thing to say……Have some respect, GROW UP AND GET A JOB!
Similar Posts:
43 Responses to "The Dead Beat Boyfriend"

Voice and Share Your Opinion...