Unenjoyment, OH Wait Unemployment
Thu, Mar 13, 2008
Welcome to M ichigan's A utomated R esponse V oice I nteractive N etwork, you can call me MARVIN……
We will be hearing that every two weeks from now until ……WHO KNOWS! For the last two years Chad has been able to avoid that dreaded phone call to Marvin on Wednesday mornings to collect his unemployment check, but this year he was not able to weather the storm. This time of year is always the hardest for the Construction Trades in Michigan. The layoffs start coming and you just hope that the company you work for has enough to keep you going until the summer boom hits.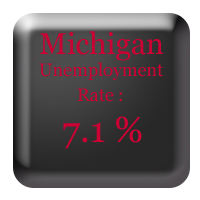 It is almost embarrassing to live in a state where day after day hordes of people are losing their jobs. Our Governor has no words of relief for her Michigan residents. In fact by moving up the primary election, she pretty much screwed us all. The only extra attention that Michigan is receiving is whether or not "our" votes will be counted…..Well at this point WHO CARES!!!! Michigan residents need some serious help here, help with our economy for our struggling families. The people of Michigan would vote for Joe Blow right now if he would help us get back on our feet.
Chad & I are the lucky ones, because he has been able to avoid Marvin up until now. We know that Chad will be back to work even if it takes a couple months, he still has a job. (Thanks to IronWorkers Local 25!) Other families around our state are not as lucky, their jobs are actually gone for good. People that have made it their life to work hard in our factories, are being set aside like last years garbage, forced into "other" areas of employment. With one of the highest unemployment rates in the country and Detroit holding the highest number of foreclosures, things look bleaker for Michigan residents everyday.
Meanwhile we will try to survive on a MARVIN check for now which is only a ¼ of Chad's regular pay. The short term future reads: eat a lot of Ramen Noodles, and pray the kids don't have any unexpected expenses….like getting sick.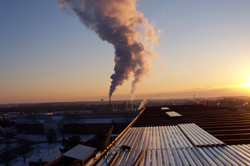 Beautiful Morning – From High in the Sky
Similar Posts:
2 Responses to "Unenjoyment, OH Wait Unemployment"

Voice and Share Your Opinion...