Yonkers Woman Should Have Boiled Over
Thu, Feb 21, 2008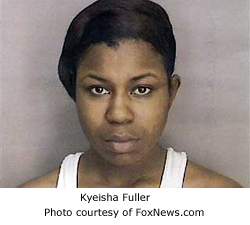 As many of you probably have read, Kyeisha Fuller of Yonkers, N.Y. was arrested yesterday after stabbing a man that called her "ugly".
Kyeisha's roommate invited a man to their apartment yesterday afternoon. They obviously ended up in some sort of altercation, and the man called her "ugly". Kyeisha apparently having anger issues proceeded to the kitchen, retrieved a knife and stabbed the man in the shoulder.
Now it sounds like Kyeshai should have ran to her computer instead of the kitchen and vented on Boiled Over. Instead the twenty three year old woman from Yonkers is now in jail facing charges of assault and weapon possession.
So next time any of you decide that bad manners constitutes stabbing someone, try to vent first at Boiled Over!
Similar Posts:
Voice and Share Your Opinion...