Beware of Universal Gas & Electric
Mon, Feb 25, 2008
This company is scamming the consumers in Michigan and Canada! I have been warning friends and family about this company for over a year and finally The Michigan Public Service Commission has stepped in to investigate.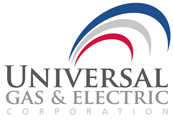 Universal Gas & Electric promises it's customers a "lock in" rate on their utility bills for five years. They entice people by scaring them with the threat of higher natural gas price, saying things like
"when the cost of gas increases your rate will stay the same."
What they fail to tell you is that their rate is already HIGHER than your current rate and you will only benefit if the cost of natural gas goes "extremely" higher. This company also fails to notify their prospective customers that once they sign they are locked into a contract for five years with a $250 cancellation fee.
My personal experience in looking into this company has taught me to stay away and warn others. Over a year ago we began receiving promotional flyers for this company in our mailbox. They were offering a lock in rate for two years at $1.09 a CCF for natural gas. Our utility provider was only charging us $0.89 a CCF at the time, so wondering why I would switch I read the fine, fine print were it proceeds to briefly mention the "lock in" contract. Red Flag for me, but giving them the benefit of the doubt, I continued to check the CCF price on our monthly gas bills. For the last twelve months our rate has fluctuated from month to month, but never exceeding $0.96 a unit that is still well under the rate that Universal wanted to lock us in at. Salesmen representing the company have also appeared at my door a few times. Those poor fellas did not know that I knew the dirty little tricks of their company. They actually insisted that I show them my current utility bill, so that they could see what rate I would be eligible for. I went on to explain that I would not show them my bill and what our average usage was. They kept stating that they could not provide me a rate without the bill, so I asked them about "the contract". As one salesman eyed my electric meter the other flat out LIED stating that there was NO CONTRACT! At that time both gentlemen said they would come back later when I had more time to find my bill. I had no intentions of showing them my bill and they never returned.
As I read the article on our local news site  about the company being investigated it broke my heart. People that are most effected are senior citizens and low income households. In our failing economy in Michigan who wouldn't want the promise of saving money on your heating bills. Now these residents with a fixed income are encountering higher bills, and locked into a contract they can not afford to get out of!
On their website Universal Gas & Electric states
Universal Gas & Electric Corporation is a wholly owned subsidiary of Universal Energy Group, a publicly traded company on the TSX. For more information on investor relations see universalenergygroup.ca
According to Business Week
Universal Energy Group Ltd. announced the release of its financial results for the three month period ended December 31, 2007. The company earned revenue for the three months ended December 31, 2007 of $80.1 million compared to $46.6 million for the 2006 period.
That's almost double the revenue, scamming innocent people out of their hard earned Money.
If you are a victim of this scam you may visit Universal Energy Scam – and how you can get out of it. A very good article posted at Cheeze Wiz and Mustard.
Universal Energy Corporations Survivors Page – a self-help site educating people on how to get out of this mess
Similar Posts:
51 Responses to "Beware of Universal Gas & Electric"

Voice and Share Your Opinion...