Kids Donate Money, Mother Ends Up in Jail
Wed, Mar 12, 2008
Imagine this scenario, you pull up in front of the post office to drop a letter in that big blue box outside. The temperature outside is freezing and your two year old is fast asleep in her car seat. If you were just stepping a way for a minute, the car locked and still in your site would you leave your child sleeping in the car?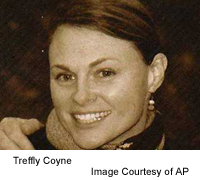 If you lived in Chicago you would be arrested for Child Endangerment. That is what happened to a mother named Treffly Coyne, only her scenario is slightly different. Treffly a wife and mother of three girls stopped by Wal-Mart to donate coins the two older girls had collected from their dad's office for The Salvation Army Kettle. When they arrived at the store it was sleeting, Treffly parked her car in the loading zone behind someone loading a Christmas Tree. She proceeded to turn on the emergency flashers, lock the car, turn on the alarm and walk less than 10 yards away to the Kettle with the older girls. They took a couple quick pictures and when Mrs. Coyne turned around there was a community service officer next to her car.
Mrs. Coyne states that this "officer" was on a tirade. She tried to explain that she never entered the store, but the police were called. Treffly called her husband who advised her not to say anything else. Which I would agree was probably best for this family, they needed a lawyer. By the time her husband arrived she was in handcuffs in the back of the patrol car.
Treffly Coyne is now charged with Child Endangerment and Obstructing a Peace Officer, even though the child welfare service found no credible evidence of neglect or abuse. If convicted she faces up to 1 year in jail and a $2,500 fine.
This is so Ridiculous!
These kids were donating money for a good cause and they end up seeing their mother taken away in handcuffs sitting in the back of a police car. This is a gross negligence of the misuse of authority.
I could understand if this woman left her child in the car and went INTO the store or left the car running and out of sight.
Michelle Forbes, Treffly's attorney sums it up with this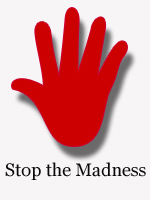 "As long as the car is not out of her sight, then the child is not unattended,"
The State of Illinois should step up and save their taxpayers some money by putting a stop to the prosecution of a good mother. They are putting undo stress on a decent American Family!
Read The Full Article on Foxnew.com
Best wishes for the Coyne Family, from BoiledOver.com 
Similar Posts:
5 Responses to "Kids Donate Money, Mother Ends Up in Jail"

Voice and Share Your Opinion...